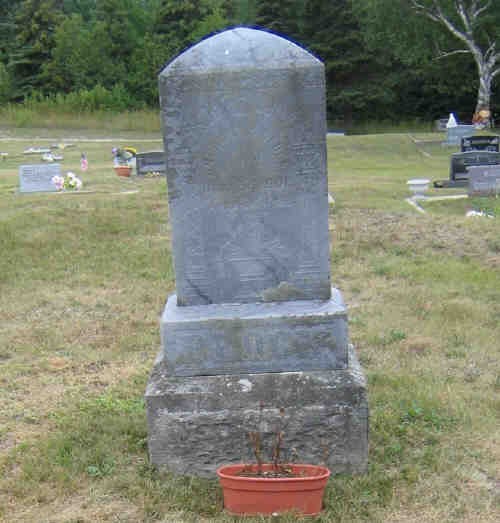 BLOCK, Anthony
(1873-1902)
BLOCK, Anthony 1
Born: May 1873, Germany
Marriage: GOUPILLE, Mathilda in 1898 in Grand Marais, Alger County, Michigan
Died: 1902, Grand Marais, Alger County, Michigan at age 29
Buried: 1902, Holy Rosary Cemetery, Grand Marais, Alger County, Michigan


General Notes:
Family lore indicates that Anthony was killed when he was kicked in the head by a horse.

Anthony married Mathilda GOUPILLE, daughter of Francois Xavier GOUPILLE and Marguerite GODIN, in 1898 in Grand Marais, Alger County, Michigan. (Mathilda GOUPILLE was born in 1875 in New Brunswick, Canada, died in 1968 in Grand Marais, Alger County, Michigan and was buried in 1968 in Holy Rosary Cemetery, Grand Marais, Michigan.)

Sources
---
1 1900 US Census (Burt Township, Alger County, Michigan). Repository: Ancestry. Surety: 4. Lists Anthony Block (age 27, b. Germany), wife Matilda (age 24, b. Fr. Canada), and son Roxford (age 1, b. MI) living in Grand Marais. The couple indicate that they have been married for 2 years and have 1 child. Anthony indicates that both his parents were born in Germany. His profession is illegible. Matilda indicates that both her parents were born in French Canada.