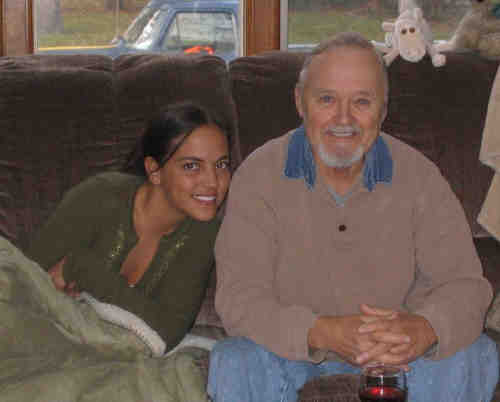 VAN KAINEN,, Victor Jr.
(1934-)
VAN KAINEN,, Victor Jr. 1
Born: 20 Jun 1934, Detroit, Michigan
Marriage: MEILLEUR, Lois Agnes on 27 Oct 1957 in Detroit, Michigan


Noted events in his life were:
• Military Service: Served aboard the USS Intrepid aircraft carrier., Dec 1956-1958, U.S. Navy.

Victor married Lois Agnes MEILLEUR, daughter of Paul Vincent MEILLEUR and Dorothy Emeleen WILSON, on 27 Oct 1957 in Detroit, Michigan. (Lois Agnes MEILLEUR was born on 19 Mar 1938 in Detroit, Michigan.)

Sources
---
1 Military Service. Surety: 4. Victor served in the U.S. Navy from December 1956 to December 1958, stationed onboard the U.S.S. Intrepid aircraft carrier (CV/CVA/CVS-11). The Intrepid was decommissioned in 1974, and now stands in New York Harbor as the Intrepid Sea, Air and Space Museum which opened in July 1982.